Unified Soccer Season Begins!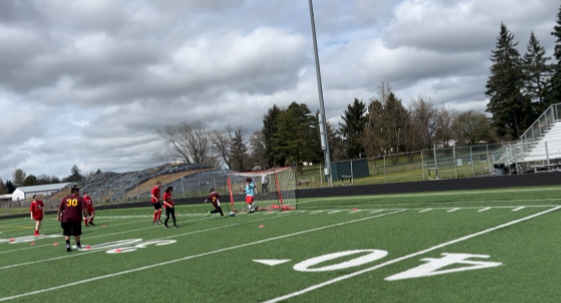 Head Coach Donna Eskelson-Smith has been coaching at Prairie High School for six years and this is her second year being the head coach for unified sports! Coach Donna really has a drive for these kids and wants to see them succeed. One thing that keeps Coach Donna and this whole team motivated is the family bond this team has and creates every season, it's really just about getting to know everyone on a more personal level.
The unified soccer team has had three games and so far their record is 2-0-1. Their first game ended in beating Skyview 8-6. Followed by games on Saturday, April 22nd at 11:00 AM and 12:00 PM, where they took the win against Battleground 6-0 and tied 3-3 with Fort Vancouver. Coach Donna says the toughest team they will have to face is Camas. If this team keeps a good record, districts will be on March 6th, 2023. And if they continue on throughout districts state will be May 26-28th in Puyallup which will be all expenses paid.
Coach Donna keeps this program going because of social inclusion they're not just a regular sports team they are very inclusive all around campus every other Thursday they make kindness bracelets in the commons during Falcons support. On Saturday the 22nd the Falcons