2017-2018 Staff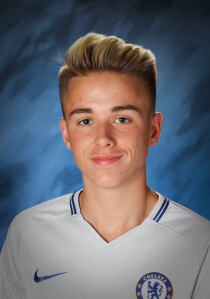 Sports Writer
Tristan Glaser was born in Dickinson, North Dakota July 9th, 2000. He moved here when he was 3 and attended Maple Grove for elementary and middle school. As a kid, his favorite thing to do in the summertime was play sports like soccer and baseball, and his favorite video game is FIFA soccer. Now, he'...
See Tristan Glaser's profile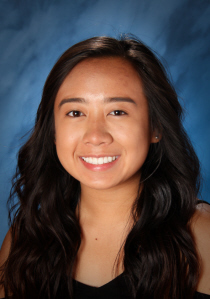 News Editor
Misa was born in Vancouver, Washington at Southwest Medical Center on September 13, 1999. She has many nicknames including Mi, Mona Misa, Meat, and Medusa. When she was about 3 years old she lived in a small house where she and her cousins would always play hide and seek. At the time, her dad was in col...
See Misa Le's profile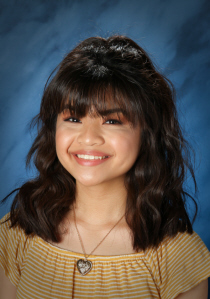 Features Writer
Maureen was born in the Philippines on August 26, 2000. Another name that she goes by is Belle but this is mainly used by her dad's side of the family. Her earliest and most vivid memory is going to a vacation home at the beach on her birthday. Celebrating her birthday is something that she enjoys do...
See Maureen Marquez's profile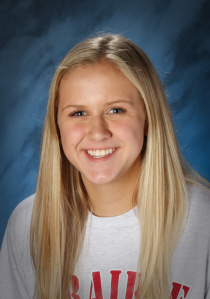 Copy Editor
Lauren Blechschmidt is a 16 year old girl that was born in Vancouver, Wa at Legacy Hospital on July 25th, 2001. She seems to remember playing t-ball 11 years ago when she was 5. She must have played with her father a lot because he is the most influential person in her life. Lauren had gone to Reno o...
See Lauren Blechschmidt's profile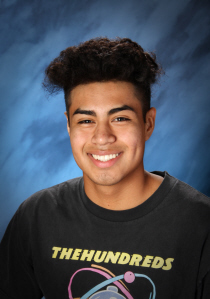 Sports Editor
Jony Garcia is a senior at Prairie High School, he was born in Portland, Oregon on October 23. He has two younger siblings. He describes himself as social, smart, and funny. His mom has been the most important person in his life, "she's been very loving even though I've done a lot of bad...
See Jony Garcia's profile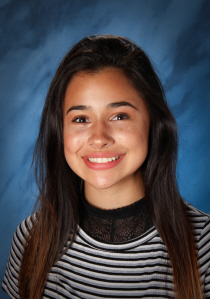 Assistant Copy Editor
Jaqi Pineda was born August 21nd, 2000 in Portland Oregon. Just like a lot of people, the one thing she is scared of in life is snakes. She moved around a lot early in her life going to six different elementary schools, and three middle schools. At age 12 in between moving schools she managed to find tim...
See Jaqi Pineda's profile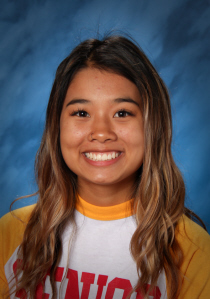 Features Editor
"When I was six  I jumped out of a moving car because I didn't want to ride with my dad." Deza shared an interesting story about herself involving driving with her dad, " i thought i would be a good idea" she recalled. Deza Luangphasy was born in Camas Washington on July 19th 2000. Deza is a hi...
See Deza Luangphasy's profile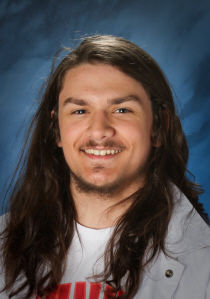 Features Writer
"The guy who cared". This is how senior Blaine Ivers would like to be remembered. Blaine is only a few short months away from achieving his long term goal of graduating high school. With his hard work and determination he will see his goal through June of this year. His post high school plans are ...
See Blaine Ivers's profile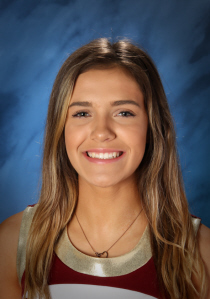 Falcon News Show
"Go Falcons!" is the kind of cheer that would be heard on the sidelines of a football game, but how many people look beyond the outfit and pompoms of the cheerleaders to the person that lies beneath them? Zoe Hawes is a cheerleader for Prairie High school, but the road that led her there was a l...
See Zoe Hawes 's profile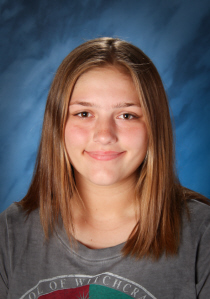 Sports Writer
Ren Pierce is a 16 year old junior at Prairie High School, she was born in Hanford Ca, on September 7, 2001. She plays softball and has since she was young. Ren's favorite class in school is English, she said "literature can take you to a different world and I love that feeling!" Ren says she i...
See Ren Pierce 's profile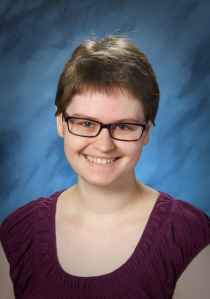 Slide Show
You may know her as the girl with the angelic voice, but there is so much more to tell about Christiana Kelley Russon. She actually goes by "Anna," as that's just how it's always been. Born on September 7th, 1999 in Vancouver, Washington, Russon is on her way to a life of fulfillment. Grow...
See Anna Russon's profile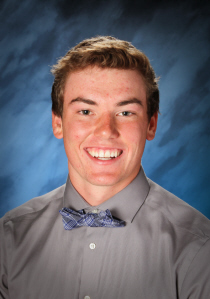 Sports Writer
Logan Reed focuses on his education, future, family, and health. People who know Logan would describe him as a kind and truthful person. Logan Reed say "education is important to be successful at what I want to do in life." Logan is in NHS (National Honors Society) which he is proud of but,  thi...
See Logan Reed 's profile