Prairie High School Starts Latino Student Union Club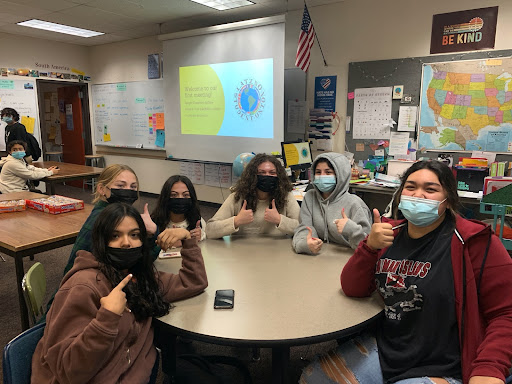 Prairie High School has started a new student-led club, the Latino Student Union. Their first meeting was on November 18 during Falcon Support. This club was created for students to learn about Hispanic culture. This club is a great opportunity to learn about what this minority group has gone through and what they still are going through to this day. Students can share their own stories and experiences, while other students of non hispanic background can listen and learn.
The founder of this club, Melody Brizuela plans to host meetings monthly. Her plan is to have it on the third Thursday of every month. She has always wanted to create a club like this, she first got the idea two years ago when Battle Ground High School started their own Latino Student Union.
At the meeting, Brizuela plans to talk about "what kind of events the whole group wants to do, as well as hand out Conchas…" Conchas are a sweet Mexican dessert. Brizuela hopes that not only Latino students will join this club, everyone is welcome. She states, "I honestly hope that students will join, even just for one meeting."
A member of the club Trinity Espiritu states, "You don't have to be hispanic to join, anyone can come learn." When asked what do you think the students will think about this club, she replied with "I think a lot of people will want to join because every culture is interesting to learn about." Espiritu says she wanted to join this club because she wants to share her culture with other Hispanic students at prairie.
This club can bring a lot of inclusion and information to PHS. Students can learn about other cultures that aren't their own. The fact that anyone can join, no matter their ethnicity, shows LSU inclusion and desire to inform and share.