A Night to Celebrate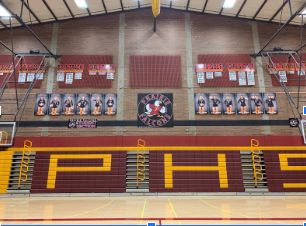 This Thursday the Prairie volleyball team prepares for their final home game against Evergreen. This game will be hosting the senior night for the girls.
Sophia Carter, a senior on the team, is, "really excited for senior night, it's been something I've been looking forward too since the start of the season."
Senior night is to honor the seniors on the team and to give recognition to supporters and fans. Many teammates often find this an emotional night as it is the last time the seniors will play on their home court.
"Personally, it will be emotional because this will be my last home game for Prairie, ever. It all happened so quick and it's sad that it's all coming to an end," says Carter.
As the seniors are headed towards new beginnings, they have their sights set on accomplishing great things. Sophia Cater is continuing her athletics journey to Western Washington University and will study to become a personal trainer. Alissa Feeney, a senior alongside Carter, is excited about her future.
"I plan to attend a 4-year university to study biomedical engineering," says Feeney.
The team has high hopes for the end to their season as they are battling their way to a league championship, along with reaching post season.
 "The main goal that we've all been working for is placing in the top 7 at state. But not only that, I hope we just finish out this season with everything we got and have no regrets," says Sophia Carter.