Ringing in the New Year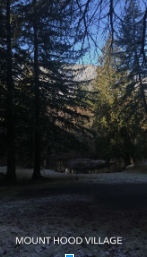 Hang on for a minute...we're trying to find some more stories you might like.
The start of the new year brings in many different things for your fellow falcons; fresh starts, new beginnings, and New Years resolutions. Ringing in the new year also shows many different perspectives for your peers.
Senior, Ethan McClintock, says, "New years brings me closer to my last baseball season, and to the end of highschool." This brings in many decisions he must make this year including college and what to do with his baseball career. He also want to improve himself and become better than last year by raising his grades and working out to get bigger for sports.
Sophomore, Addison Friesen, got to spend her new year at a cabin in Mt. Hood. While celebrating her new year she had time to come up with some resolutions to improve her 2019. She hopes to start a new beginning and work on not procrastinating her school work and things she needs to get done.
This new year brings in a fresh start for our Prairie community and lets people reflect on the past year and ways to potentially improve the upcoming year. Happy New Year falcons, let's make it a good one!