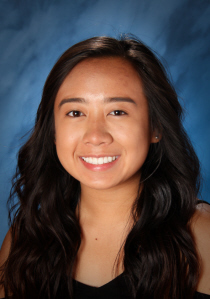 Misa was born in Vancouver, Washington at Southwest Medical Center on September 13, 1999. She has many nicknames including Mi, Mona Misa, Meat, and Medusa. When she was about 3 years old she lived in a small house where she and her cousins would always play hide and seek. At the time, her dad was in college and whenever he didn't have homework, the two of them would spend time together. "I enjoyed it because life was simple." Her dad has a big influence on her life, as he taught her to be humble and selfless.
             Growing up, Misa went to Glenwood, Laurin Middle School, Pleasant Valley, and she   is now here at Prairie as our ASB President. Academically, she makes an effort to try hard at everything that she does, "I'm proud of getting myself to this point." Science and math are Misa's favorite subjects, but she prefers math muchmore because she appreciates the fact that there's always an answer.The relationships that she has made with friends, teachers, and admins is something that she enjoys the most about school. The least she enjoys, is homework.    
              Socially, Misa is not afraid to meet new people. She actually wishes that she could          meet every person. In fact, a fear she had as a child, and even still hastoday is being left out or left behind. Some extracurricular activities that she participates in are tennis, swimming, lifeguarding, and volunteering at the hospital.  
              Now as she just turned 18 and is in her last year of high school, her future plans       are to attend college and later on work in the medical field as a general dentist or general physician. Misa's overall goal and dream is to be happy with what she does in life. She wants to be remembered as someone who did a lot for her community and affected people in a positive way.
Misa Le, News Editor
May 24, 2018
May 16, 2018
May 16, 2018
May 16, 2018
Apr 26, 2018

Royal Pro(m)blems

(Story)

Mar 08, 2018
Feb 23, 2018
Jan 17, 2018

Prairie Through a Different Lense

(Story)

Nov 15, 2017
Oct 26, 2017

To Agree or To Disagree

(Story)