PHS Baseball Season Starts Strong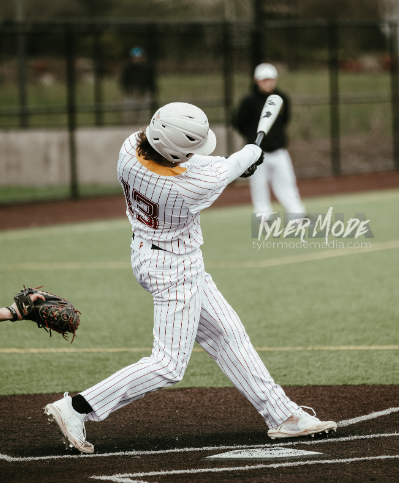 Spring sports have started, which means it's officially baseball season. 
The Falcon boys had four days of tryouts and teams were posted. About a week later games are underway. On Saturday, March 11 the boys headed to the Ridgefield Outdoor Recreation Complex for a jamboree. During the 3 inning games, they lost to RA Long and beat Hudson's Bay. For their first official game of the season, the Falcons played the Ridgefield Spudders at Ridgefield and they won 5-1. 
Prairie got a new head coach this year, Tanner Bogart. He is very excited to be the head coach at Prairie and his main goal for the season is to "compete each day and be 1% better than the previous day."  He mentioned he thought the jamboree went "fine." He thinks it was helpful in order to see the areas they should focus on for the rest of the season. 
Junior Nate Merritt says, "The game went really well and it felt nice to get the first win of the season early." Nate's excited to get better every day and see how far he and his team can go!
"The first game went really well, I feel like we played pretty well together." Said Sophomore Isaac Watson. Watson mentioned that he wanted to make it further in the playoffs than they did last year. 
The Falcons still have most of their season ahead of them. They play Columbia River on 3/16 and Evergreen on 3/20.