Prairie Softball Takes Beating from Peninsula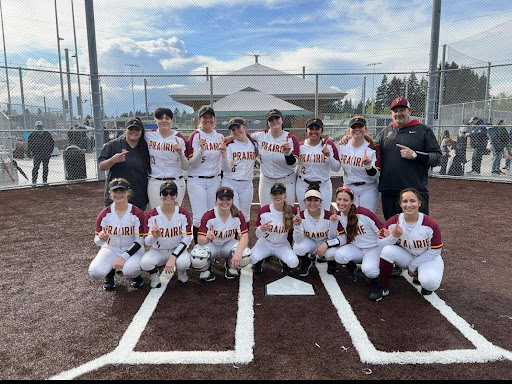 On May 21st, The Prairie Falcons lost 0-10 on the road against Peninsula. The loss brought the Falcons to a record of 10-6 and put them on a two game losing streak.
Senior Julie Lindsay is the catcher and one of the leaders on the team. She says that the game against Peninsula was "very eye opening and allows us to see what we need to work on so we can be successful".
Lindsay believes that "If we come back this weekend and push with everything we have, no matter what and keep our energy up we truly believe we can win any game".
After just recently securing the league title, Prairie is ranked as a top ten team in the state and plans on being serious contenders in the playoffs.
Despite the recent losses, the Falcons will try to turn around these last few weeks on May 27th when they play Timberline High School.