Myles Greener commits to Central Washington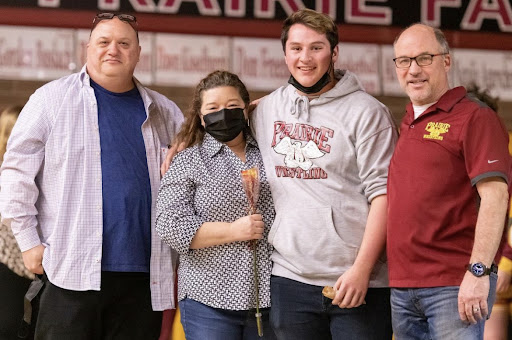 Senior Myles Greener has decided to continue his Rugby career at Central Washington University.
Myles started playing rugby during his sixth grade year. " I wanted to try out a new sport and I found out that rugby was a perfect fit for me," said Greener. Myles has been committed to getting better ever since.
Myles plays Hooker for the Chinook Rugby Club and plays 7's during the summer to enhance his skills and knowledge of the game.
During the Winter of his Senior year, Myles decided to challenge himself and step onto the wrestling mat. "I wanted to get in better shape and make myself push past what I think I'm capable of doing," Greener said. Myles qualified for the state tournament with only one year of experience.
During his senior season of rugby, Myles right knee gave out and caused him to miss a few weeks. "Once I had to sit out and saw everything from the sideline I found out I really like playing more than watching," Greener said. This allowed him to confirm for himself that he wants to play at the next level.
Myles says that he will continue working on his skills over the summer to ensure that he can play his best at the next level and cannot wait until he gets the opportunity to prove he has what it takes.