Champions Breed Champions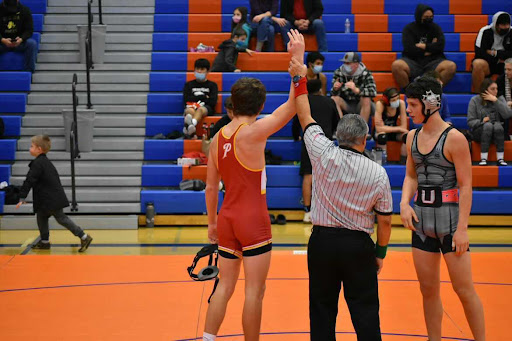 The Prairie Falcons wrestling program has many great athletes returning next season, one of them being Sophomore Mason Frei. 
Mason has been wrestling for almost his entire life and it's shown in his first varsity season. Mason finished the season with many achievements including having a record of 30-3, leading the teams in pins, as well as being district champion, and regional champion. 
Mason wrestled at the state tournament at 152 pounds and came just a few points short of placing in state. " I never noticed it much during the season but it really hit me hard that I need to get stronger to get to that next level," Frei said that he's been consistently in the weight room since the seasons ended and doesn't plan on stopping. 
Next season Mason plans to practice and train with State Champion Alex Ford to reach his goals. "I want to go undefeated next season and win a state championship and I think Alex will definitely push me past my limits in the room".