Softball Is "In It to Win It"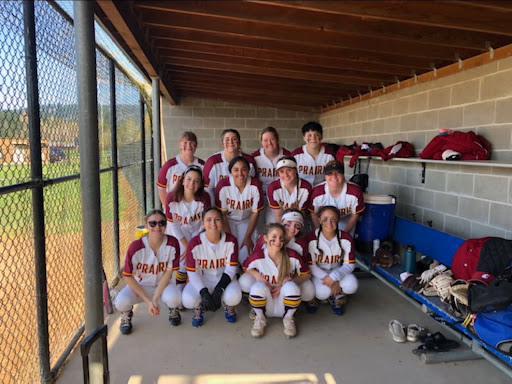 This year has been phenomenal so far for these girls. They have been so incredibly productive on the field that they ended up placing first in the league, allowing them to have a very good chance at winning in the playoffs.
What really kick-started this season was the energy level. As the season progressed, the energy found its way to ramp up each game which ultimately led them to a record of 13-6, getting them placed first in the league. "The energy in each game is a key thing. It's what keeps us going throughout every game we play," said Freshman Ashlee Porter. The Lady Falcons did just that in their game against Lakes High School on Thursday, May 19th leading them to win 10-0.
A good team is one who looks at their own strengths and weaknesses. Every team has good things and bad things about them. Realizing them and looking into them is what makes you the better team from your competition. "One strength we have is how close we all are together. Our bond really helps our chemistry to be able to play more together. We have a powerful lineup that puts pressure on the opposing team as well as our defense works very well to stop anything that gets by. One weakness we all have is the mental side, we tend to get in our heads too easily which gets us off track," said Sophomore Jade Hayslip. Being able to realize the flaws allows for improvement on the things that need to be worked on. The Lady Falcons are now going to state due to the ability and bond they've been showing.