Prairie Baseball Loses Tough Game to Tigers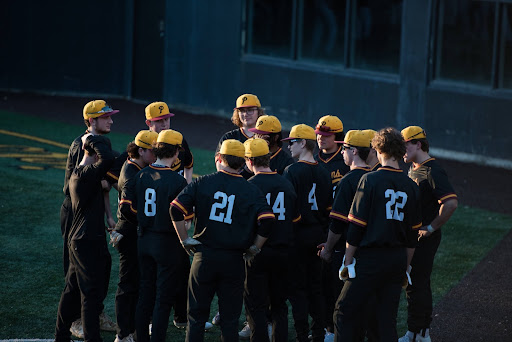 Prairie baseball has had a rough start to the season previously at a 1- 4 record, the loss to the cross town rivals brought them to 1-5. Prairie left off last season on a seven game win streak giving them high hopes for this year. Although Prairie is 1-7 they are only 1-2 in league.
Even though the season isn't going the way they wanted, Prairie still had a strong desire to beat their rivals at all means necessary. Prairie's Sam Apodaca pitched four innings allowing two runs with Carson Gawley closing the game giving up nothing.
Prairie's Colby Majewski was at bat with the game on the line and a runner on base. Colby says that all he was thinking was to "put the ball into play however I can". Reece Walling was watching from the dugout and knew that whether he got on base or not it was the "teams fault for letting him be in that situation" and that it "wasn't all down to the last minute of the game and we had opportunities throughout the game that we hadnt capitalized on". Majewski failed to keep the Falcons alive and got thrown out at first to end the game with a 0-2 Tigers win.