A Great Start To A New Season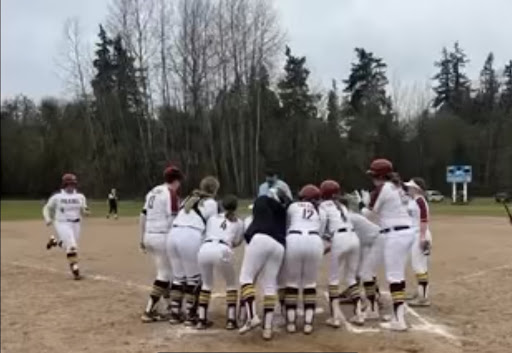 Spring is in the air and the first fastpitch softball game of the season is now in the past. 13 to 6 was the final score against Camas High School to start the Falcons off one and zero.
These falcons didn't just get their win handed to them, it was an intense fight all the way down to the last inning. It was the bottom of the 7th, the falcons were down by two runs. They had two outs against them but had two runners in scoring position. Senior Abbey Bishop took matters into her own hands. Bishop changed the game around by hitting a two run double putting them ahead 6-5. Bishop later said, "I was super nervous but I just went up and hit the ball and did my job".
The Camas game ended 13-5 after the falcons went on in a two out rally. This team has some great potential, during the game the entire team is all around doing really well. Payton blunt had a homerun and the Falcon's pitcher had eight strikeouts. Of many highlights during this game, Senior Pravina Blunk had the greater picture in mind. She said " I think the entire team itself was a highlight. We worked hard for a win when we realized we needed to work together, not separately." These falcons were put to the test under the most pressure possible, one wrong move and the game would've been over, but they persevered and came out with a win.