A Kickstart to Baseball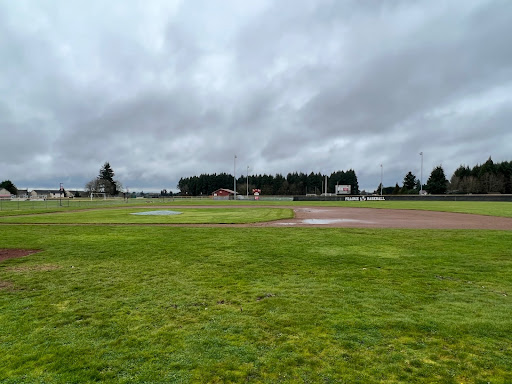 When you hear the word spring, you may think about sunshine; the warm weather, the smell of blooming flowers as you breathe fresh air, and you may even think of a barbecue in the backyard with your family. For others, hearing spring means something much different, running in the freshly cut grass to catch a ball or hearing the crack of a ball as it flies through the air. As winter sports finally come to a close, the thought of baseball runs through 48 prairie athletes, eager and ready to try out for the team.
Tryouts are about proving something, showing you have what it takes to be a part of something one will remember for the rest of their lives. "It's not made to be easy, you have to be prepared and ready to show the coaches how bad you want it." Senior Ty May claims. A variety of players from across all grade levels showed up to take their shot at making the team. Sophomore Nate Merrit tried out for his second year on the team and was working towards making Varsity. Merrit commented, "After last season I knew that I wanted to push myself more and work towards moving up." This determination was a common theme amongst all of the athletes as they spent three nights in a row conditioning and practicing together; all while under the pressure of coaches. Eager to kickstart the season, the boys upheld high sportsmanship and put their skills to the test to prove their spot on the team.