A Historical Night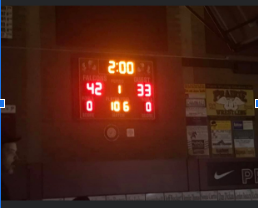 On February 22nd, the Prairie wrestling team took on the notorious Kelso Highlanders in a fight for the league title. The Prairie Falcons pulled off the win, securing the first league title in the school's history.
"It feels great to have won, it is well deserved, we worked hard over the years to achieve this," says junior Easton Lane.
There was a lot of hard work put in, not only this season, but many past seasons, to be able to claim the victory.
" It was a lot of hard work, high intensity, and preparation that came into performing as we did," says Lane.
With the score close and the weight classes coming to an end, Easton Lane secured the win by pinning his competitor.
"It felt great, I was backed by the team and it wasn't a lot of pressure, these are the matches that we trained for. I was confident in my abilities," says Lane.
The Falcons now head into the post season, competing at districts, regionals, and state over the next three weekends. They aim to be the top ten in the state, but there is a hard path in front of them.
"It's the post season, you lose, you're done," says Coach Smith.