Falcons Battle The Tigers In a Pre Season Game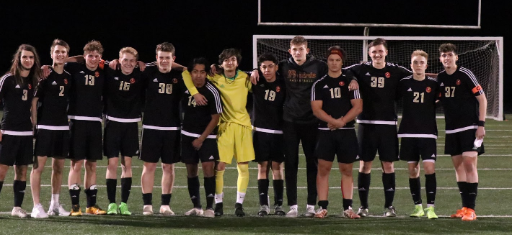 Hang on for a minute...we're trying to find some more stories you might like.
The Falcon soccer team took on the Battle Ground on Friday night at 7 on their home turf.
The Falcons battled for 80 minutes but came out with a tie. "The first half was definitely rough, we had a lot of miscommunication and forced passes" says senior Austin Mahoney. "But in the second half we came out pretty hard and started to turn things around, we definitely should have won" says Mahoney. With Senior Owen Clayton being out due to a concussion, Mahoney had to work extra hard in the middle to make up for Clayton's absence.
"Our team as a whole will watch film ad dissect our problems before going into our next games" says senior Donovan Benko. "This year our team is very positive so we have a better environment to improve in" says Benko. Benko is sure that they can turn around and have a better performance for there next games and come out stronger.
The Falcons will play Kelso and Evergreen this week to start into their season play. Come out and support!