Falcons Sweep The Competition Once Again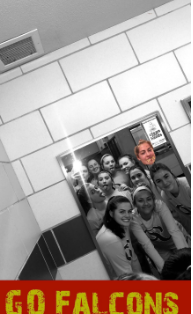 Hang on for a minute...we're trying to find some more stories you might like.
The Falcons took on the Fort Vancouver Trappers for the second time this season and once again took the win.
The Falcons beat the Trappers by an outstanding score once again. Junior, Dayna Vera says " Our team played very well. We all shared the ball really well and always did the extra pass to get the better shot." "We really just keep the energy up in the game and on the bench." The Falcons always try to keep up the energy and work ethic during games like these.
"It gives us a good opportunity to run the plays" says Sophomore Claire Heitschmidt."We try and run the plays to execute them and when we do them right it's very exciting." says Heitschmidt. The Falcons use games like this to work on things they need to perfect for games in the future. The falcons won by almost 60 points against the trappers.
The Falcons play this upcoming Monday night at "the nest" for their senior night game against Mountain view at 7:00.