Prairie Softball Makes it to the State Tournament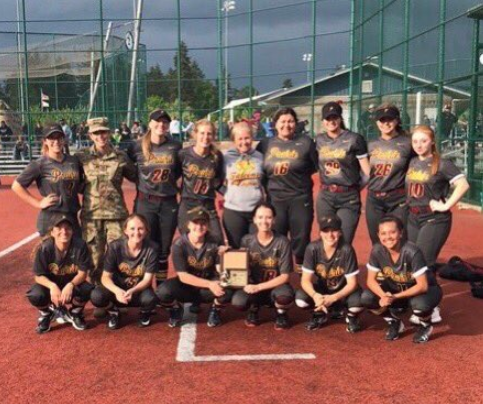 Hang on for a minute...we're trying to find some more stories you might like.
The Prairie softball team takes second place at bi-districts on Saturday, May 19th, and will be headed to the state tournament located in Olympia.
The first district game Prairie played was against Bethel High School. The game ended with a win of 17-9 for the Falcons. The next game was against Yelm High School and the Falcons then won again 6-3. This win guaranteed the Falcons a spot heading to the state tournament. On day two of the bi-districts tournament the Falcons took on Stadium High School,  they won this game 5-3 and were then in the championship game. The Falcons fell short losing the last game but ended second overall at bi-districts.
A standout player for this weekend was junior Mallory Williams. She explained how the weekend was a great experience and many good plays were made. The highlight of the weekend to Williams was "beating Stadium in a ten inning game".
Another star player was senior Kylee Snider. With a great performance of hitting the winning home run she explains how "being able to pull it through for my team made the weekend worth while!". She also tells how her senior dreams are finally coming true.  
The Prairie softball team not only got second at bi-districts, but also gets to go to the state tournament. Prairie will open by playing Marysville- Pilchuck at 12 on Friday May 25th in Olympia, Washington.