Girls Basketball Takes on Kelso Highlanders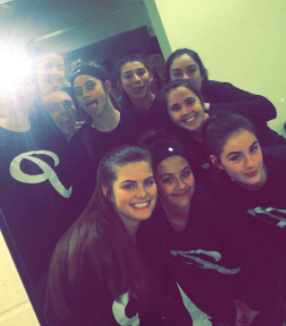 Hang on for a minute...we're trying to find some more stories you might like.
The Lady Falcons took on Kelso on January 16th, winning 62-39 on the road.  Kelso's "hustle" kept them in the game but the lady Falcons pulled away with a greater lead. Players Mallory Williams and Haley Reed rebounded their way to success.
Sophomore, Haley Reed explained, "We competed in the first and fourth quarter but let off in the second and third, letting them back into the game for a little bit." The reason for Kelso's comeback, Reed stated, "was their hustle and their desire to win."
Junior, Mallory Williams also explained how Kelso hustled but was "lacking a strong fundamental post, creating a weakness in their team."  Williams credits her teammate junior Cassidy Gardner for playing a large role in the game by knocking down three pointers and playing tough defense.
The girls are not content with this game as they believe they did not play consistent throughout. Reed said, "We are striving for perfection this season and will settle for nothing less."