Prairie Girls Basketball In Oakland California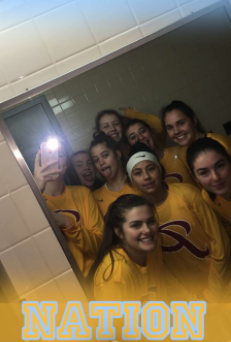 Hang on for a minute...we're trying to find some more stories you might like.
The Prairie girls basketball team took a trip to Oakland California over Christmas break, December 27-30.  The girls went 1-2 in the tournament they played in, the West Coast Jamboree.  Players Mallory Williams and Haley Reed helped the Falcons compete for their win in Oakland.
When asked what the team could have done better to succeed at the tournament, junior Mallory Williams stated, "I wish we would have came out with more energy in the first two games." She explained how in the last game she hustled and rebounded to contribute towards the win. Their best competition, Whitney High School from California, read Prairies passes well and were fast, stated Williams.
Sophomore hustler Haley Reed said, "We had good ball movement and played like we usually do" when asked what helped the Falcons win in their third and final game in Oakland.  One thing she learned from the trip is that when the falcons come out with energy and play hard, they play their best.
The falcons did more than just play basketball in Oakland. Williams said her favorite part of the trip was when they went to the USC vs Cal Berkeley college girls basketball game, as well as going to the pier and hanging with her teammates.