Prairie Golf Wins League Over Kelso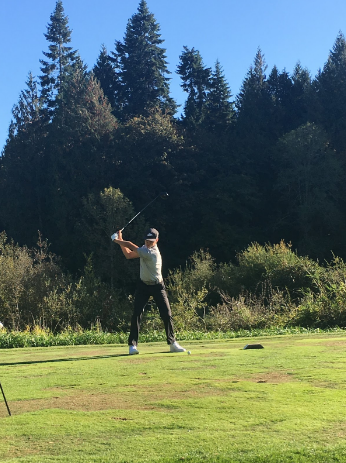 Hang on for a minute...we're trying to find some more stories you might like.
Prairie Golf won a competitive match for the league title last Thursday, October 5th against Kelso. The match took place at Cedars on Salmon Creek with perfect conditions for a game of golf. The team was led by seniors Dante Heitschmidt and Jacob Abrahamson.
Dante Heitschmidt, led the falcons to victory shooting the lowest score out of all his teammates, 38 or two over par. He said this was a big win for Prairie as it is the third year in a row that they have won league.  When asked if the match went as expected he responded, "Golf is a game of change and for that reason he did not have any expectations."  A key to his success was "playing open minded and one shot at a time".
Dante also said the green conditions made it challenging to putt, but the falcons persevered for the win.  Jacob Abrahamson shot the second lowest score, shooting a 39 to contribute to the win.
Now that league is over the team is preparing for districts.  Another player, Kaleb Locke,  said he's "trying to end high school golf on a positive note" and is hoping to make it to state.