Anything But A Bag, Please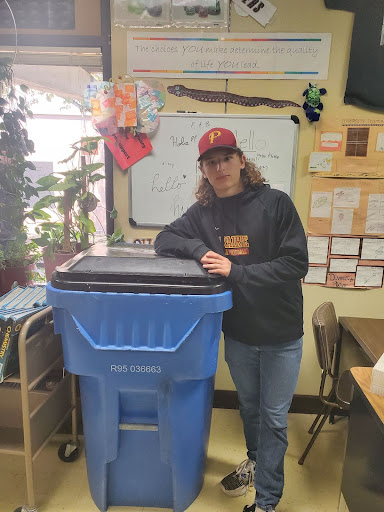 Spirit week has been going swimmingly so far. From pajamas on Monday to class colors on Friday, Prairie High School has a lot of untouched clothes to try out this week. But what many students have been talking about lately is "What should I bring to school for Thursday?" For the uninitiated, on Thursday everyone gets to bring any appropriate thing to school to hold their supplies in place of their usual bags. It could be a sack, a helmet, it could even be some creepy doll that holds your things for you.
Many students have already made ideas for what to bring other than a bag this Thursday: "I don't know if I can bring a wheelbarrow into school, but I'll do what I can," said Delsin Piper. "I'm bringing some laundry basket, except it has wheels and a handle like a roller bag," said Tina Danh. "I'm just gonna bring my martial arts bag, though I should probably take out the weapons." All three pulled through on their ideas and had a better day because of it.
So far other ideas have come in, such as wagons, sacks, guitar cases, cabinets and other things that are not backpacks. It seems like Thursday is the student favorite for this week.