Kingdom Dance is Back On For Saturday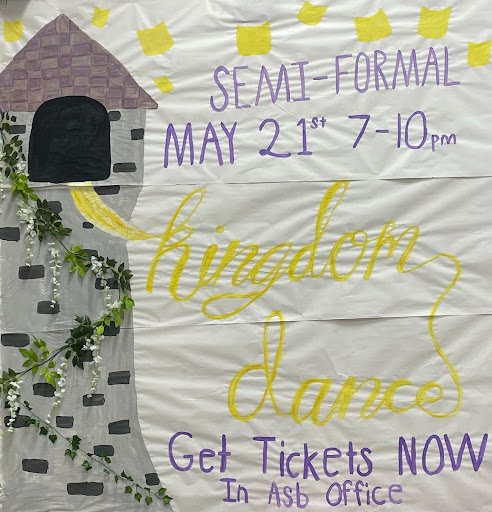 Prairie's last event of the school year will be a Spring dance. Although there was talk of the dance not happening, the school board approved the dance earlier this week. "Battle Ground High School was told they weren't allowed to have a spring dance so we had to work with the district to get this dance going," said Ms. Ross, the ASB advisor. Seniors Tatum Colpron and Katie Postma were planning the spring dance. "The theme of the dance is Tangled and it's called the Kingdom Dance. Tangled is such an iconic movie and there were many ideas on how to decorate," stated Colpron.
Many students were surprised that there would be a dance after prom. "We wanted to give underclassmen a chance to go to a dance since we didn't have a TOLO or Winter Formal," said Postma. ASB also chose to do another outdoor dance. "It's easier to follow COVID guidelines for outdoor dances," said Ms. Ross. The dance will be from 7-10 on Saturday, May 21st.