Prom Court Shenanigans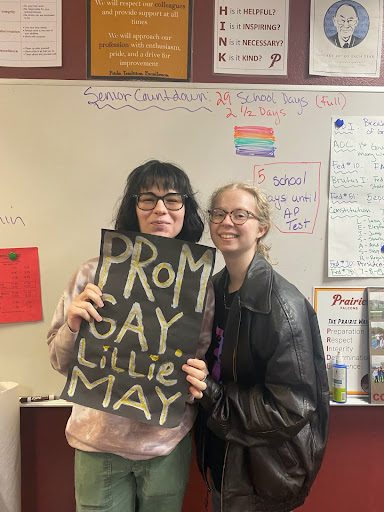 With prom just around the corner, prom court is up and running. Many strive to be on court with their significant other and some don't really mind. If you're on the court you get a crown, sash and a public display to everyone attending prom.
Seniors were hustling to campaign this year and this year was all self nominated. Friends were even deciding to run for the fun of it. Some friend couples that ran this year were Annelise Scruggs & Taylor Schmoll, Katie Postma & Tatum Colpron and Lilly Bash & Colleen McNicholas. Our couples were Rian Brown & Josh Blick, Jordyn Gangwish & Joel Nkansah, and Lillian Sundwall & May Rodriguez. This year was a little different from past years and was self nominated for any couple that wanted to campaign. "I'm posting on my story, having people repost theirs and handing out donuts and stuff," said Joel Nkansah.
Students were to vote by ballot at prom and it would be tallied up and announced to everyone halfway through. With a couple hours for the candidates to make their rounds and get people on their side one last time hopefully it worked in their favor.