Prairie Prom Court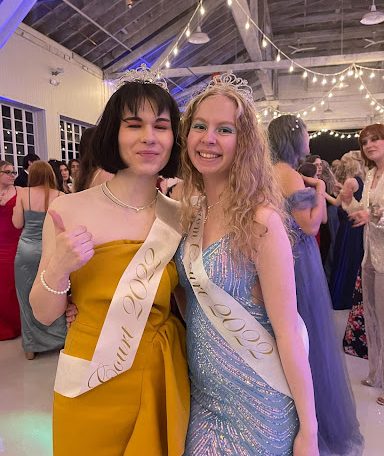 Have you ever wanted to run for Prom court but don't know how? Here's some insight from some PHS students that are in the running and ASB members that are helping to organize. With covid changing the way students ran for prom court, this year looked a little different. Instead of being nominated, students had to campaign for a spot on the court.
Prairies Junior class president, Taylin Mandaguit, explains how you campaign for prom court. "You have to make sure you fit into the requirements first which just means you must be a PHS senior and you weren't on this school year's homecoming court. You then put your name down in the ASB office, and from there you can do posters or give out gifts and food. It's whatever you want to make it and you can put as much effort in as you want."
A senior couple here at Prairie, Joel Nkansah and Jordyn Gangwish were very sad when they didn't win prom king and queen. Nkansah says, "I'm giving out donuts to try and win more votes." Although they did not win, they still had fun giving out treats and making posters. "I really hope we could've won the day before our 9 month anniversary," said Nkansah.
Prom winners Lillian sundwall and May Rodriguez were both very surprised when they heard their names announced at the dance. Sundwall was asked what she did to try and win the students vote, she responded with "We did a couple things, first we made a bunch of poster that we spent a lot of time on, then we passed out flowers and kit kats that we attached flyers too, finally we bought a couple pizzas for lunch and handed them out, and one of our friends dressed up as Pitbull made a guest appearance and everyone loves Pitbull." Rodriguez was asked how she felt right when they announced her name, she said, "Initially I thought they lost, but then when they called our names I was really happy and glad that we won."