Mrs. McQuiston Moves On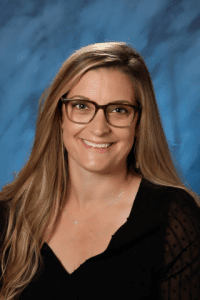 Assistant Prinicpal, Mrs. McQuiston, will be leaving Prairie and going to Ridgefield High School next school year. McQuiston will be moving on to Ridgefield to become an assistant principal.
Mrs. McQuiston has worked at PHS for a total of 10 years as of the 2021-2022 school year. "I started as a math teacher for five years and have been an administrator for another five years," McQuiston said. "I am very excited to start in my new position. While I love the job and the work that I do at Prairie, I am ready for a change and a new challenge."
Mrs. McQuiston "decided to apply for this position because I recently moved to Ridgefield and my children will go through the Ridgefield school system. I want to work in the same community that I live in and my children will go to school. I feel it was the right time for me and my family to make this change."
"My favorite part about Prairie is the lasting friendships I have with many of my former students. Getting to see and hear what they are doing now as adults is one of my greatest joys. I also have formed very close friendships with many of my colleagues at Prairie, and that will be the hardest thing to leave as I start my new adventure. Prairie will always hold a very special place in my heart, and I hope I can return to visit with students and staff in the coming years." said McQuiston.