Love to Read? Join Prairie's Book Club!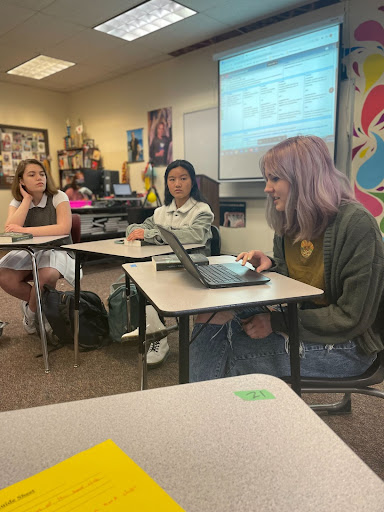 Book Club became officially established a couple of weeks ago with Mrs. Zika as the club advisor. "We've had book clubs in the past but they were more teacher-led. This club was solely student-led and created," Zika stated. Sophomores Ellie Davis and Katya Yaremenko were the two students who decided to create the club. "We wanted to create a community where we can talk about books and read the same book so we can have something in common," said Ellie. The club meets monthly to discuss their current reads.
In addition to being a new club, Mrs. Zika has earned a grant for the purpose of the book club. "We are going to buy pure fun reading novels that are really just for enjoyment," said Mrs. Zika. The IQ Credit Union had a grant competition for literature and books. Multiple awards were given out and Mrs. Zika earned a check for 400 dollars. Every month the club votes on what book to read. They then meet and discuss what the author says about the book, how they feel about the plot, and character arcs. If you're interested in joining the book club, contact Mrs. Zika in room 707!