Spirit Week Was a Success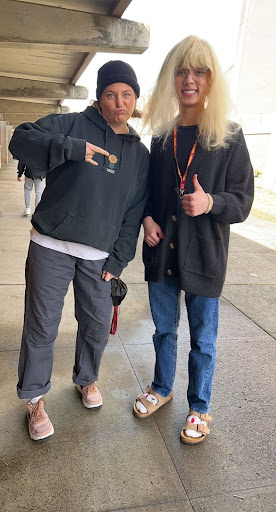 This week was spirit week. On Monday it was March Madness, Tuesday was Dress as a Parent, Wednesday was Neon vs. Neutral, Thursday was Student Staff Swap, and Friday was Prairie Pride. "We went about choosing the spirit weeks by having a whole bunch of ideas, and then narrowing it down to our favorites," said Katie Postma, an ASB officer. Spirit Week was a bit different since we had it two weeks before spring break instead of one week. "We were originally hoping to have an assembly but with the mask mandate being lifted we decided to move spirit week up two weeks before spring break," said Katie.
Unfortunately, we couldn't have an in-person assembly which was the reason we didn't have color wars; something a lot of students look forward to. "It sucked we didn't have color wars, but I personally liked how these spirit days were different," said Chaedon Robinson, a Junior. This spirit week was also different because we had two half days due to parent-teacher conferences which could've added to students not wanting to participate.
As of right now, sophomores are in the lead with having the most students participate. Spirit weeks are a fun and interactive way to bring the school closer together and to bring light competition between classes. More spirit weeks are being planned for the rest of the school year.