Inspirational Women at Prairie: Mrs. Thompson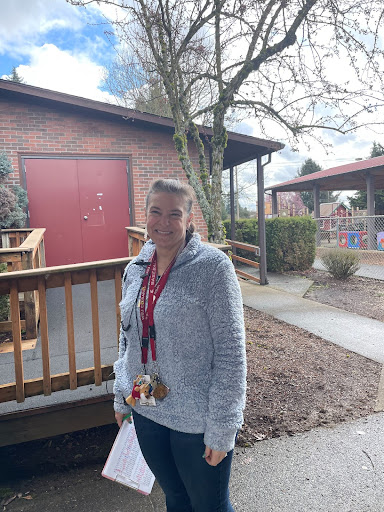 As we enter Mid-March, I'd like to recognize women who influence the lives of everyone on campus. Mrs. Thompson has been an admin at Prairie for the last three years. Throughout this time she's played such an important role to the staff, students, and families at Prairie. "I love high school, I enjoy helping students be their best selves, discover their dreams, reduce barriers, and I don't think I can see myself doing anything else." Mrs. Thompson stated.
Many students visit Mrs. Thompson's office often as it is a safe space with snacks, fidget toys, and an overall positive environment. "Mrs. Thompson has been there for me when it feels like many other admins didn't care. She takes everyone's concerns seriously and does everything she can to make students feel heard and safe." Dakota Bodkin, a junior said. Mrs. Thompson is an anchor at Prairie highschool. She's not only someone that students go to, but also staff. "She's such a solid individual and a person I can go to for advice. She's such a powerful female who's calm and steady and a storm." Mrs. Levine said.
The only way to help students become resilient is to listen to them and connect with them. Mrs. Thompson does an amazing job of being able to get along with anyone and takes the time to reach out to students and staff and check in with them. Thank you Mrs. Thompson for all that you do!