The Kid Who Cried Fire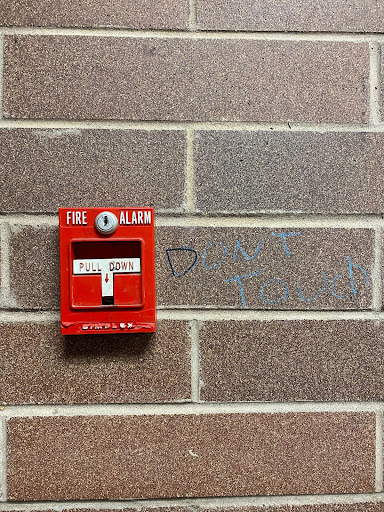 School is a place for education, but with recent events of false fire drill pullings precious learning time is taken out of the day multiple times a week. No fires have been reported any of these times the alarms went off.
Everytime a fire alarm is pulled, it alerts the fire department and the school must make sure there is no real threat of a fire. Students are to follow the fire drill rules and go to designated spots assigned per classroom and make sure everyone is accounted for outside of the building.
Foods teacher, Mr. Pedlar says " it's annoying honestly…. Nobody is impressed and desensitizes everyone in the event of a real emergency." Class time is taken away from students and many do care about their learning time being taken away all because of some sort of prank.
Word has been spread that it was possibly a lower classmen, some say it was an accident in one of the gyms during P.E. Many ideas have been heard about who is the culprit or culprits, but without a definite answer or a real fire, we continue on with our school day safely and fire free.