Prairies Wish List And Plans For Winter Break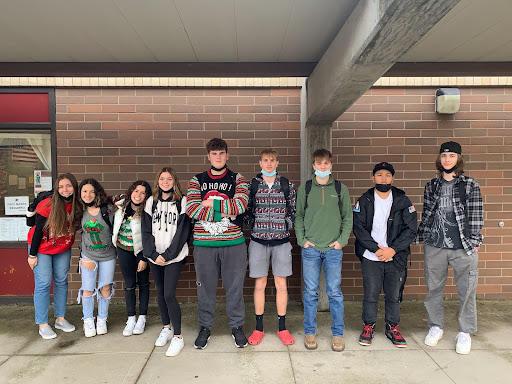 As the holidays are approaching, everyone is starting to make their Christmas list and plan their winter break. A two week break off of school would be enough for most students, but what else do they want and what are PHS students doing over break?
Junior Emily Yorke says, "I'm going to my grandparents house in the morning and on Christmas Eve everyone comes over to my house." For most PHS students, their Christmas looks like visiting their grandparents and family in the morning and making breakfast together. "We always make omelets with my grandma on Christmas morning." Says Yorke.
Another PHS junior, Ben Kapelka says that he goes to his aunt's house every year on Christmas eve for dinner. Kapelka states, "It's sort of like our family tradition." This year Kapelka would love to receive all black air forces and some new clothes.
Senior Grayson Weber states his plans for the holidays, "On Christmas I'm going to wake up, open presents and then go to my dad's house. Christmas eve I'm going to my grandma's house." Weber will be traveling to Arizona this break, Aswell as Yorke. Yorke states, "The girls basketball team is going to Arizona and I get to with… We're going for five days."
Ty May, a senior at Prairie this year says, "I was thinking I want to go see the new spiderman movie during break, and I want some sprite pajama pants." May adds that he is doing a secret santa with his friends and that he is very excited to see who got him.
Sophomore, Jedidiah White says he will be going to bed early on Christmas eve so that he can wake up and go to his grandparents house in the morning. "We will go to my grandmas and do a white elephant gift exchange." White will be hoping for a new phone this year for Christmas.
Celebrating Christmas with family is something that many PHS students stated they were excited for. Christmas is a time to spend quality time with family and give thanks, that is the spirit that many PHS students have.