Students Make Final Preparations As The Semester Comes To An End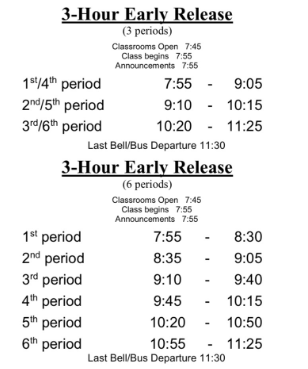 Next Friday, Prairie High School's semester ends, meaning grades will be finalized. Teachers and students have a week to prepare for finals, with the end of the semester quickly approaching.
Last year, Prairie High School's semester ended a week later than the semester this year. This was a result of the strike, delaying school a few weeks, which pushed back the date. 
Next week, both Thursday and Friday are half days that are meant for finals. On Thursday, students will go to their first three periods for an hour and ten minutes each. On Friday, periods four through six will occur. 
Senior, Logan Femling, only has one final to study for. 
"I am not too worried," said Femling. "I think I'm doing fine in all my classes."
While some students only have a few exams, others have them in every class. 
Junior, Easton Lane, is one of the many students that have more than one final. Lane has four finals, each one in a different class.
¨I don't mind taking my finals. It's better than taking a final project," said Lane. "I know the material, so they shouldn't be that bad."
Many students decide to put in additional work in order to better prepare for finals. Teachers may hand out study guides to aid students in their preparations. 
"I have to take four finals in four different classes," said Lane. "I'll probably be studying for a couple hours to prepare."
While Lane plans on studying for a couple hours, Femling says he will probably only study for a little while. 
"I will probably end up studying a little bit," said Femling. "But I'm doing fine in my classes, so I probably won't for very long."
Students have mixed feelings about finals. While some would rather take a final that complete a project, others feel differently. 
Senior, Macey Hall, says she would rather have a final project than take a test.
"I have really bad test anxiety," said Hall.  "I would much rather work on a project for a final grade." 
"I think I have about 3 finals, said Hall. "I will probably begin studying this weekend."
As the semester comes to an end, students have begun to study and turn in their final assignments. Prairie High School will begin their second semester next week.