Weather Forecast Brings Snow To Prairie High School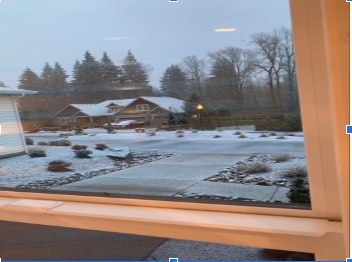 This week, the Battle Ground School District was expecting a large amount of snow, with the forecast showing all five weekdays predicting the white substance. With a cold wave coming down from Canada and precipitation from the coast, there was supposed to be plenty of snow for the district. 
Students did not get to experience snow last year, with no snow days in the district. This year, there has not been any snow days yet, but students are looking forward to the forecast this week. 
During the earlier periods of school on January 14th, snow started falling. The temperature was not cold enough for the snow to stick to the ground, making some students upset. Since then, the snow on the forecast has gone away, showing less and less amounts of snow that is supposed to fall.
Freshman, Roan Paradis, has been wanting it to snow for a while now, but is annoyed that it is not sticking to the ground. 
"I want it to snow, but I doubt it will," said Paradis. "I think it will just be cold, hard rain and nothing else."
Thus far, the forecast has been incorrect, with no sign of snow until Tuesday morning. 
Senior, Ashley McMurray, has not been enjoying the weather during the past few days.
"I hate the weather right now, because I want it to snow, but it only rains," said McMurray. "The forecast says it is supposed to, but it has not." 
Late Tuesday afternoon, the Battle Ground School District called for a two hour late start on Wednesday due to weather and road conditions. With rain wetting the roads and the temperature dropping to freezing overnight, the district decided that a two hour late start was a safe option for the students.
Both Ashley McMurray and Roan Paradis think that the Battle Ground School District should make the same decision for both North and South schools.
"I think it is unfair that we have different decisions when we have many students living in the same area as the north schools," said McMurray. "I think we should just have our own district."
"We're in the same area, we should get the same call as the north schools do", Paradis agreed.
So far, the snow hasn't canceled school yet, leaving some students upset at the forecast. Some snow has come, but of that snow, none has stuck to the ground. The forecast shows more snow in the upcoming days, but temperatures on the forecast continue to rise.