Striving For Success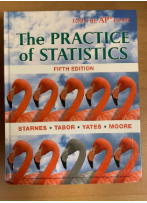 As the school year progresses, many students are preparing for the grueling tasks ahead in their AP classes. There are many AP classes here at Prairie ranging from Science to Psychology. 
Senior Macey Hall has taken six of these classes throughout her time in high school. "Overall, I enjoyed them. My favorites were AP World and AP Gov." said Hall.
AP classes are known for there large workload and their rigorous tests. Many students, including Macey Hall,  find them to be greatly more stressful than other classes.
"It's a test over all the information that you've learned in a year, plus, you're paying for it," mentions Hall. "On the other hand, it's definitely worth it if you pass the test because you are able to use the credits at many colleges." 
Students go back and forth between whether or not they should take AP classes. Both Macey Hall and Mrs. McQuiston, Prairie's vice-principal and AP coordinator, agree that students should take AP classes if they are academically motivated. 
"AP classes are a good challenge and preparation for college," says McQuiston. "There's a different environment in AP classes, many students prefer this to the other standard classes."
This year, the payment deadline was moved up significantly. Macey Hall and other students found this to be an inconvenience. The reason for this change in deadline is unknown.
"I don't know," says McQuiston. "It was the College Board's idea."
The original deadline was October 15th but McQuitson has shown some grace and is allowing a couple of students to pay late.
"They will not be able to take the test if they do not pay by the deadline," says McQuiston. "It has been extended for individual students but there will be a hard fast deadline."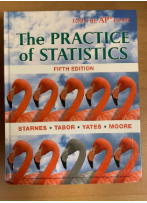 Above is a picture of one of the AP books. AP Stats is one of the more popular AP classes taken at Prairie and very helpful for many students to take who are interested in business.