Blossom Ball Fun Despite Low Turnout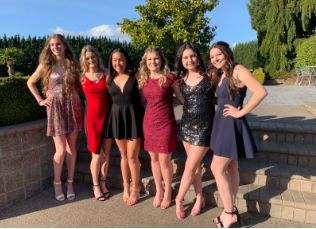 Hang on for a minute...we're trying to find some more stories you might like.
On Saturday, April 28 Prairie high school put on the, "Blossom Ball" dance. For a dance so close to prom, it was surprising how many students purchased a ticket, with the number reaching upwards of 170. In the past few years, very few people attended a dance at this time in the year.
With better publicity from the current ASB class and many announcements, I believe that was the difference. I know 170 people does not seem like a lot, but here at Prairie it was a significant amount for not a "mainstream" dance.
With all the hype of the week leading up to the dance, when the day actually came only 70 of the the 170 people showed up. This was definitely a let down for the leadership class and staff. Regardless of the turnout, everyone that attended commented how the dance was a lot of fun.
Looking forward into future dances, I think that we should use all the feedback we received to further make our dances an exciting experience for everyone. With most all of the 70 people that showed up saying it was a good time, it seems like we can only go up from here.