Not Only Prairie Staff Take On Hard Work!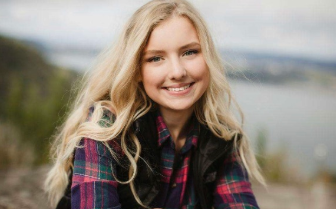 Hang on for a minute...we're trying to find some more stories you might like.
For a Prairie student "balancing work and school can be very tough." says Madison Cannon. Whether students are going to college or not, Prairie students "want to make their own money." say Cannon. This gives the students the chance to "buy their own stuff along with paying for the essentials such as gas, food and in some cases rent." Isabelle Techron Senior.
Some students at Prairie have two jobs to support their needs and wants. Though having a job is a "good learning experience that can help a person understand responsibility" says Cannon. Keeping up on homework can be a challenge. I asked some of Prairies employed students if their teachers have made any special exceptions because of students business? Techron responds, "No not usually. I am expected to balance sports, school and work."
"I work every weekend starting friday" says Techron. Techron finishes homework "on the weekdays if work doesn't need me."
Cannon also includes the fact that she has long hours as well; working "5-6 days a week." Prairie students work not only in school but out in the real world.  "The secret to success is not often what you know but how hard you work" Michael Thyron.