No More MoMo!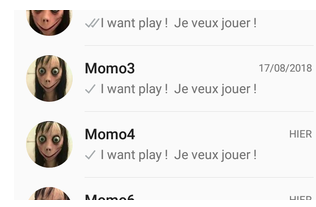 Hang on for a minute...we're trying to find some more stories you might like.
MoMo is an online scam concerning small children on YouTube. "This scam is designed to cause kids to harm themselves or family members. If not done the voice or 'game' tells them 'I will kill your family Or such threats," says Sophia Adams, a senior at Prairie.
Prairie students and staff need to be aware of this toxic virus. Melissa Levine a health teacher states, "my children have brought this problem up to me. It scares me to death." Young children are targeted and no one knows who is the root of this crime. An email was sent to all Prairie students, parents, and staff to alarm them of MoMo. "I do a lot to protect my kids. Such as they have limited and monitored screen time. Along with no internet," says Levine as she explains the fear she has.
Levine also is terrified, "that even with protections on [her] children, they were still exposed to MoMo." This is a immoral act that needs to be put to a stop and not only staff need to keep watch but students and family members. Adams states she fears this, "will cause a brall within Prairie's courters." Although MoMo is a real and scary thought, "Prairie parents and staff are doing their best to protect their children."