Finalizing First Semester Grades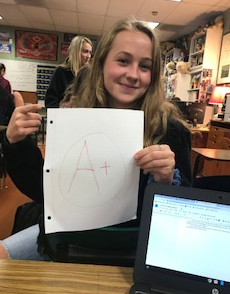 Hang on for a minute...we're trying to find some more stories you might like.
On Tuesday, February 19, grades for the Prairie Falcons were finalized for first semester. While the semester ended on February 8, students and teachers had an extra week to make sure all assignments were in the grade book.
This is exciting for seniors, as they now have only one semester left to worry about. Senior Tyler Hunt is very excited about graduation approaching. He says this next semester he has a plan to do, "less homework," because he has already been accepted to college and wants to enjoy these next few months.
Junior, Luke Lund, claims he was not happy with his grades. He says, "I know I can do better." To fix this, Lund plans to "spend more time studying and less time on [his] phone goofing off."
If Lund could change something about first semester, he says that he would "put more effort into the classes [he] was somewhat struggling in."
As upperclassmen, both Hunt and Lund provide useful advice to younger students. Hunt says to, "get as much sleep as possible," as it will help improve school performance.
Lund states that "high school goes by very fast, and you don't want to fall behind." He advises that students, "take advantage of the many opportunities you have to succeed and push yourself to the best of your abilities."
With grades being finalized, falcons can finally move on from first semester and focus all their attention on this new semester.