Dodgeball Fury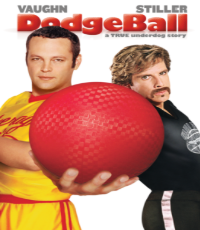 Hang on for a minute...we're trying to find some more stories you might like.
Prairie High School´s Journalism class hosts an annual dodgeball tournament to fundraise their class.The original date for this year was supposed to be Thursday, February 28, but has been moved to Thursday, March 7. "Students, staff and parents are welcome to donate to Prairie High School during the tournament," says Oliver Root, ASB adult leader and math teacher.
There will be teams that are made by simply, "going to the ASB office and paying a small fee per person, then creating a team," Root says.
Not only does the ASB support this event, but Mrs. Alway, the journalism teacher, takes a big part in the tournament as well. Alway teaches many classes and does an immense job at, "organizing the advertising and participation efforts from students and staff." "Last year, by my understanding, this event was very successful," says Root.
The dodgeball tournament is free to watch but will accept donations.  
Ivan M. a senior, plans on taking part and is, "excited to win." He plans on, "making a team that will take the dub." Most students have yet to sign up by which they will be able to this upcoming week.