Prairie High School's Newest Edition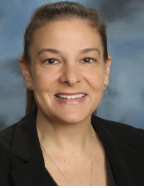 Hang on for a minute...we're trying to find some more stories you might like.
On Tuesday, January 29, former Prairie principal Travis Drake announced that he is transferring to be the new principal at Laurin Middle School, and former assistant, Stephanie Watts, will be taking over for him. Amid this transfer, Laurin's former assistant principal, Erin Thompson, was moved to be a new administrator at Prairie.
Laurin Middle School began the school year with two new principals (one being Erin Thompson), and after some difficulties with staff and students there, Thompson was transferred to Prairie. Thompson claims that the district transferred her so she could, "get new skills and a new perspective."
Thompson grew up in this area and actually graduated high school from Hudson's Bay. After high school, she attended both Western Washington University and Washington State University. She states that she and her husband are, "cougars all the way through."
In choosing her career path, Thompson wanted to become a teacher because she, "wanted to make high school relevant for kids." Thompson wanted to be able to, "spend time with the kids that not everybody loves," or in other words, the students that are not 'picture perfect'. Thompson primarily taught english but also branched out to social studies and science.
After teaching for some time, Thompson moved to administration because she, "wanted to be a better advocate for teachers." When she taught, she felt that the principals did not have any empathy for the teachers because they had never been in their positions. Thompson felt that she could do something to change that by becoming a principal. Thompson sees principals as only an, "extension of being a teacher," and would love to co-teach if it is ever needed.
After being at the middle school for three years, Thompson was excited for the opportunity to come to Prairie and broaden her skill set. She states that, "her heart is in high school," and it is where she belongs. Thompson thinks that she will be an asset to Prairie as she is a, "team player, [has] empathy for the high school experience… and loves being around kids."
Although many Falcon's are sad about Principal Drake leaving, students welcome the new administrator with the, "warm, friendly, inviting, and inclusive atmosphere," described by Thompson that makes people want to be.