Busy Day For the Falcons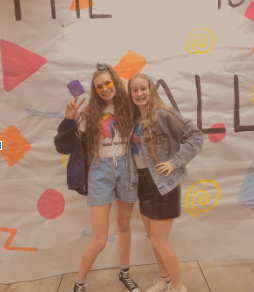 Hang on for a minute...we're trying to find some more stories you might like.
On Saturday, January 26, Prairie High School was packed full of events. The day started with Speech and Debate, included a junior varsity wrestling tournament, and ended with the annual TOLO dance. Although it could get crowded and not run smoothly, the Falcons pulled it off.
Speech and Debate competed against many of the schools in the area, including Mountain View, Skyview, Ridgefield, WF West, and Tumwater.  Competitions were held in classrooms while the main station for calculating points was in the library. According to junior captain, Maggie Munoz, "Zika [the speech and debate coach] is quick at wrapping things up," so there was no interference with the other activities there.
Next on the agenda was the JV wrestling tournament. The previous year, this tournament didn't end until 8:00 p.m., so there was some worry since the dance was supposed to start at 7:30 in the same gym. But, with the help of all the varsity wrestlers, junior Bridger Paradis reassured this worry, saying, "takedown is faster, it only takes about 20 minutes."
Just in case wrestling went long, ASB was prepared. Treasurer, Bella Millet, said ASB, "Would probably have to improvise and move the dance to the commons." Other schools, such as Battle Ground High School and Hockinson High School have been known to hold their dances in the commons, but thankfully everything worked out for Prairie and the dance stayed in the gym.
Prairie student over all still had a great and successful night.