Martin Luther King Is Celebrated At Prairie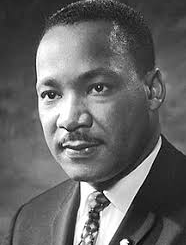 Hang on for a minute...we're trying to find some more stories you might like.
Martin Luther King day is on January 21. All schools are required to take the school day off, for both staff and students. Melissa Levine is the Health Science Careers teacher at Prairie and celebrates this holiday by, "talking with my kids about the 'I have a dream' speech and go over the basic history of that time period." Not only students and staff celebrate this day, but Prairie does as well. In honor of Dr. King, Prairie had coordinated an assembly reviewing the "I have a dream" speech and the struggles that took place in the late 1900's.
Along with a video and choir presentation, students and staff members stood and spoke about what the day meant to them. "Kindness and love is key. Judgement is easy, understanding is hard," says Levine. Prairie has a, "lack of focus when assemblies take place at the end of the day," says Lainne Wilkins, President of Prairie's ASB.
There were a couple complications when it came to the second program, in which the choir and dance had to be cut because of the time schedule. Unlike the first program that took place, Levine felt, "like it was just more time managed well." Lainne Wilkins says, "we make posters and of course, the assembly that brings awareness to Dr. King."
Overall, though improvements can be made, Prairie MLK assembly was a success.