Student Support Team Has it Figured Out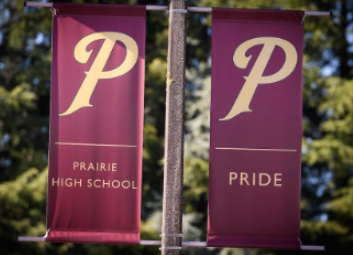 Hang on for a minute...we're trying to find some more stories you might like.
Once a month, the Prairie teachers who are a part of the Student Support Team (SST) meet to discuss what is up and coming at Prairie High School. The team´s most recent meeting was Thursday, January 10.
There, the discussed topics were falcon support for the next semester and the choose love week that is coming up. Right now there is nothing happening currently or any changes coming to Prairie.
According to Kristin Winnerland, Prairie's librarian and the SST Leader, falcon support will remain the same in the next semester. In Winnerland's opinion, "This version is working more than others have in the past." Winnerland also states that for choose love week coming up, they've, "put together good things."
Mary Sorenson, English and Floral teacher at Prairie and member of the SST, also says, "There aren't any changes."
The Prairie Falcons are running their school well, as nothing needs to be changed in the near future.