Prairie High School's Newest Club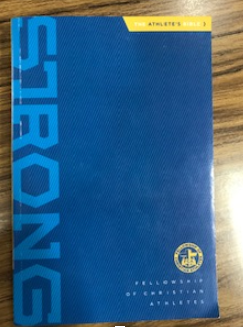 Hang on for a minute...we're trying to find some more stories you might like.
Prairie High School gained a new club called Fellowship of Christian Athletes (FCA) this school year that began mid November of 2018. The club is a place for Christian athletes to unite.
FCA is a national association and this is the first year it has come to Prairie. The club meets every Thursday during Falcon Support in Mrs Sorenson's classroom, room 909. Although most people in the club are Christian athletes, it is open to any person who wants to come.
The students from Prairie running the club include juniors Ben Mattson and Haley Reed, as well as senior Hannah Kneeshaw. Kneeshaw claims she was, "excited about the club coming to Prairie," and she, "is a Christian and an athlete," so why wouldn't she join?
Reed claims that the goal of the club is to, "bring as many students together and to Christ as possible." Reed fulfills her leadership role by leading the meetings and discussions with the other two student leaders.
At each meeting, the students in attendance will sit in a circle and discuss a verse or story from the Bible. The students then discuss how these stories can connect to them in their lives, as athletes, as teenagers, and as students.
Reed would encourage people to join because the club is made up of, "a great group of kids that want to share their faith."
Kneeshaw encourages people to come because, "it is fun, you are supporting the community, and there are usually donuts!"