Falcons Return From a (Short) Winter Break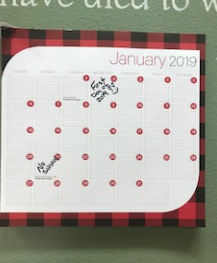 Hang on for a minute...we're trying to find some more stories you might like.
January 2nd, 2019 marked the first day back to school after a shortened winter break for the Prairie Falcons. The teachers in the Battle Ground School District went on strike at the beginning of the school year, delaying the start of school as a result. To make up the required school days, winter break was shortened.
Junior Anthony Santoyo feels that he, "needed that extra time off to relax and catch up on hard classes." Santoyo is taking two A.P. classes this year and sees winter break as a time to rest mentally from the stress school can cause. With the shortened break, he missed that relaxing time.
Students also had to cancel vacation plans because school after break started earlier than expected. Student Hugh Foster had plans to, "go to California," but sadly had to cancel the trip. Foster is, "not happy about [making up the days], but [he] gets it."
Both Foster and Santoyo agree that they would rather make up the school days now than the end of the school year.
Winter break was not the only break that was shortened. Spring break, which was originally planned to be a whole week, is now only two days. Santoyo and Foster both have vacation plans for spring break that they are not cancelling. Santoyo plans to go to Washington D.C. and Foster is going to Spokane. They both will miss a few days of school.
Students at Prairie are frustrated about their breaks being taken away. Santoyo feels that the school days missed due to the strike should not have to be made up because, "it's not our fault we missed them."
However because of state requirements, there is a minimum amount of days students are required to attend school each year, causing the treasured breaks to be shortened.