Breaking News! Speech and Debate Starts Its Season!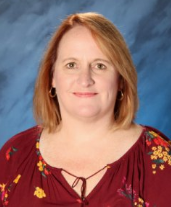 Hang on for a minute...we're trying to find some more stories you might like.
A popular club at Prairie called Speech and Debate has started their preseason and have a tremendous amount of Falcons involved. Leah Zika, an english teacher at Prairie, has been the head of speech and debate since 2009 and loves, "working and improving the students skill level when it comes to presenting."
Now that Zika has such a large number (36 members), something she is struggling with, "…is trying to figure out how to properly take care of each student within the program." Speech and Debate meets three times a week, and work on, "presentation and argumentative skills," says Zika.
When attending competitions against local schools, each member and or team has the opportunity to gain points for their school. Trey Douglas, a senior at Prairie, has just joined the club this year and looks forward to, "getting into arguments with people that can argue back." Douglas says he, "is looking forward to gaining confidence."
Along with speech and debate, Douglas also participates in rugby and football. Furthermore, Douglas did make clear, "that I'm excited to speak on my first subject, international conflicts."
Prairie is striving to argue their way to state yet again.