The Senior Polls For The Class Of 2019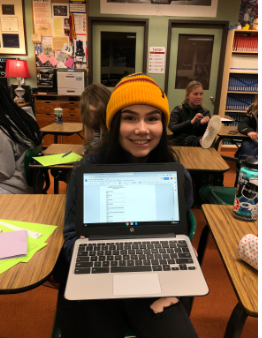 Hang on for a minute...we're trying to find some more stories you might like.
The senior polls are starting up this week by the yearbook class, who is sending out the ballots this week for the seniors to vote.
The senior polls are for the senior class to vote on their classmates fro who they think fits each category the best. The polls this year are most spirited, most kind, class clown, most athletic, most likely to become a billionaire, cutest couple that never was, biggest flirt, worst driver, most artistic, most likely to cure a disease, best dressed, and biggest sweetheart. For each category there will be a girl and a boy winner. The seniors will be voting this week through a paper ballot. "Lainne wanted to set it up, we all decided on the categories, and Mrs.Zika set it all up" says senior Emma Hunt. Hunt's favorite poll would have to be, "worst driver because you get to call someone out. We are all bad drivers, but there's one person who's the worst."
"I think the seniors will like them since it's a fun way to recognize all different kinds of people in the senior class" says senior Will Sanborn. Sanborns states that his favorite is, "best dressed since it's the one I'm going to win."
The polls happen every year but I have a feeling this year will be one of the best results. We will find out if that's really true by the end of this week.