Run, Hide, Fight: PHS Safety Plan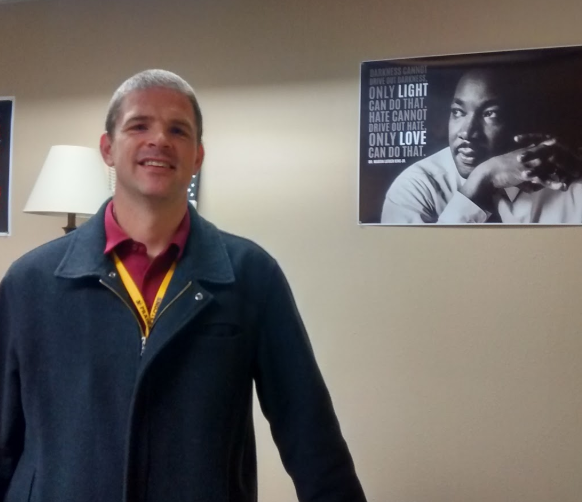 Hang on for a minute...we're trying to find some more stories you might like.
This last week the staff of Prairie High School introduced us to the new procedures on how to react to a shooting in our school. Mr. Colin Rush commented, "People don't know what to do in this situation, because it throws away all the original stuff we used to do. It's a drastic shift from what we usually do [hide]." he continues, mentioning some of the biggest changes, "It's left to personal choice, and is a changed mindset. In the past we would hide, but this leads to casualties. Now we have choices, and we can pick our best." Mr. Ben Ziegler adds, "We were told what to do, but this new idea puts the safety on the individuals. Everyone's on the same page, we don't want it to be chaotic and this will help if we're ever in this situation. Individuals can make the best choice for them." The new idea is to give the options on what to do and leave it up to the individual on how to respond in the safest way. The three procedures, or options in an active shooting are to; run, hide, or fight.
Rush puts it as that this whole plan is to, "…help us be prepared before a shooting happens. People often freeze up when put in danger because they don't know what to do."  Ziegler agrees, "It's to create understanding of plans for incase of an emergency." Ziegler continues, "People didn't know [about run, hide, fight] before, now they have a good understanding of what it is."
Rush gave the advice, "Decide and act! There's no wrong decision, just make the right one for you!" Ziegler seconded that saying, "Go all out: run, hide, fight. Go all out! Protect yourself and others by not just freezing." he adds what he learned, and he hopes students did as well, "[I] learned the options, and that whatever decision I choose is the right one. I think the students took that well, at least in my class." Rush stated his own findings, "While teaching it everything was reaffirmed, and just the mental weight of it felt heavy. I do appreciate that everyone took it seriously." it is a serious thing to learn the plans of action for safety in our school, and it was a big thing for us to learn what to do in the situation that there were a crisis. Of course, we don't say these things to scare anyone. We only want the safety of our Falcons! Fly safe, and fly free!