ASVAB Test Comes To Prairie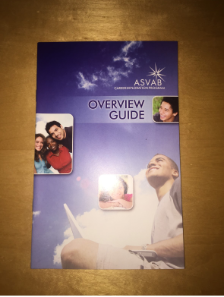 Hang on for a minute...we're trying to find some more stories you might like.
On November 21, the nation wide military exam, ASVAB, will be offered at Prairie High School. The test exposes the strengths and weaknesses of student's abilities, and helps them to choose a career path based on their results.
The exam is multiple choice and contains eight different categories to be tested on. Students may see questions related to science, arithmetic, vocabulary, paragraph comprehension, math, electronics, auto and shop, and mechanics.
Students who plan to enroll in the military are required to take the exam. It allows the armed forces to place each person into the branch that they would be most successful in.
Prairie Career Center staff member, Shirley Howard, explains the exam's impact of a student's military experience.
Howard says,"It tests where it would be best to train you."
Howard explains the different divisions, for example, "automotive", that a student may be interested in after taking the exam.
Students that do not plan to join the military are also welcome to sign up for the test. They are not required to share their scores with the armed forces.
There are many opportunities to study for the exam prior to the test day. Practice tests and books can be found in the Career Center, as well as online. It is encouraged that students study before taking the test to improve their scores.
Prairie student, Noah Larsen, plans to take the ASVAB this year. Larsen will be sending his scores to the armed forces after taking test. He explains that his purpose for enrolling in the exam is to explore his strengths and shortcomings.
Larsen says,"I can see what I'd be good at."
If a student decides that they would like to take the ASVAB, they must visit the Career Center to sign up for the test.