Teacher Love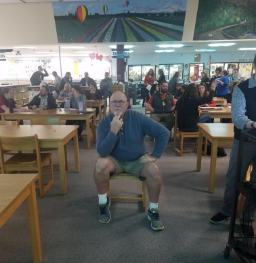 Hang on for a minute...we're trying to find some more stories you might like.
Teacher Appreciation week lands on Monday, May 7th and extends through Friday, May 11th this year. The week should be dedicated to all of the teachers who have spent their time and energy into molding students and preparing them for the future. It should be all thanks to them that students are on track to graduate and holding hopes for a bright future. Students spend 6 hours a day in the classroom learning. Teachers spend the same amount of time teaching to over a hundred students per day. It is hard work being a teacher. They have to put up with the students who don't want to be there and they have to spend time outside of the classroom grading papers and creating lesson plans.
Teachers go beyond just lesson plans and giving tests. Teachers are also the ones building relationships with their students and giving students someone who they can openly talk and look up to. They are one of your biggest supporters. They want you to succeed. That's why they even became a teacher in the first place. They want to share their knowledge with you and push you towards success.
In honor of teacher appreciation week, let a teacher know how much they mean to you and how their presence has affected you in a positive way. It is hard work being a teacher and sometimes they don't get recognized for it. We, as students, take teachers for granted because we have never been through a situation in which we didn't have one. Although we should be consistently thanking the teachers for their hard work, it should be especially true this week since it is dedicated to the teachers afterall.